Billion Dollar Heart: Jaime Garcia on Ruth Lilly

The story I've assembled in my head is incomplete. The characters are there: heiress to a billion dollar fortune, a poetry magazine, the grave of Poe. The plot, though, remains sporadic, riddled with recluse and depression. From a news headline three years ago I first read: Poetry Magazine to receive 100 million dollar grant. The occasion on which this grant was offered was the death of the sole heiress to a pharmaceutical fortune. Little has been written about this woman. The Ruth Lilly we know about: an art and poetry lover, a rabid reader, a woman whose generosity has been unmatched in the literary world, has scarcely made headlines before or since her death and contribution.
Giving was nothing new to the heiress and her philanthropy often staggered away from the literary community. She gifted to healthcare and education, youth programs and historic conservation. Ruth Lilly has personally and through her estate given hundreds of millions of dollars to different causes and programs; eight million here, ten million there. But it is her nearly incomprehensible gift of what would amount to close to 200 million dollars, after all was said and done, that continues to amaze. Even more incredible is the story of Lilly's relationship with Poetry Magazine. By the time of her death, the heiress had already been one of the magazine's most valued financiers. In 1986, the Ruth Lilly Poetry Prize was established and operated through the journal, with monetary contributions from Lilly. With a prize of 100 thousand dollars, it remains one of the most lucrative and respected accolades in poetry. Recipients of this honor include Adrienne Rich, Philip Levine and Lisel Mueller.

So, despite its breadth, her final contribution might not beg much disbelief given the heiress' history, but it is certainly wrought with intrigue when considering another dynamic of this story: Ruth Lilly had reportedly submitted to and been rejected from the magazine a heroic number of times. Many have wondered why a person would be compelled to fund a market from which they were habitually declined. Perhaps it was in these rejections that her respect for the magazine solidified. Much can be said for the integrity of a journal which rejects one of its wealthiest benefactors. This was the Ruth Lilly we know about. The holes in the story of her life, though, are vast. Some say she suffered from major depression, building the image of a rich recluse, pacing her mansion, consuming volume after volume of creative work to stem her loneliness. She was divorced and childless when she died from heart failure at the age of 94, in December of 2009.
The shadowy and mysterious nature of Lilly also lends itself to perhaps another legacy of the heiress, as the infamous 'Poe Toaster'. For more than 70 years a figure dressed in black, wearing a wide-brimmed hat and white scarf has stalked through the dark on Edgar Poe's birthday, toasting the writer with a bottle of cognac and placing three roses in a distinct pattern on his grave in Baltimore, Maryland. The tradition of the Poe Toaster is also polluted with speculation. At times notes would be left along with the usual cognac and roses. "Edgar, I haven't forgotten you", one of these letters said. One message, left before the 2001 Super Bowl match between the New York Giants and the Baltimore Ravens read: "The New York Giants. Darkness and decay and the big blue hold dominion over all. The Baltimore Ravens. A thousand injuries they will suffer. Edgar Allan Poe evermore."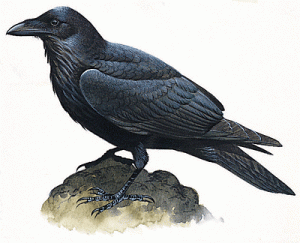 In 1993 the words "The torch will be passed" were left at the grave, with an explanation that the toaster had died and would pass the tradition on to a son. Witnesses to the new Toaster have reported a more youthful gait in the enigma, different than the distinctive walk of the original. Several attempts have been made by bystanders to detain and identify the figure, all of which proved unsuccessful. There is no definitive truth to his or her identity. Was it a father and son or, perhaps as some have suggested, not a single person but a confederacy of Poe mourners? Maybe this is where Ruth Lilly falls into the narrative. Was Ruth Lilly the original toaster? Was the story of the toaster's death and the passing of the tradition a facade, to explain the succession of mourners? Perhaps Lilly had become too frail to make the night walk in the October cold, and gifted another with a tradition just has she has gifted generations of writers with support. Or perhaps Lilly, valuing her privacy, was simply the causal force behind the toaster, a grand and wonderful tribute to a man she respected, for a craft she loved.
Ruth Lilly as the Poe Toaster, either directly or by proxy, would be extremely befitting; one depressed, enigmatic lover of the written word saluting another. Depression and loneliness seem central to the human condition, or at least to the experience of writers. And Ruth Lilly, though unpublished, was definitely a writer. What is certain is that Lilly's contributions to the literary world will support generations of poets and story tellers. Her name and legacy will continue to provide a stable platform on which emerging and respected writers alike can find an audience for their labors. And, perhaps as a final mysterious addendum to the life of this woman, another thing is certain: The disappearance of the Poe Toaster coincides with the end of Ruth Lilly's generous life.
---
Jaime Garcia is a paleoconservative conspiracy theorist and poet from California. His poetry has appeared within Voiceworks #87 and #88, dotdotdash, Cell Poems and is forthcoming in Contrary Magazine.