Bookshelf
Below you will find a list of places to find work by your friendly Metre Maids. Reading lit mags is a great way to discover new poets and to study the craft; buying lit mags is a great way to support the arts! So many of these publications are labors of love–we hope you find something to enjoy.
E. Kristin Anderson has work in the following magazines:

Cimarron Review Issue 165, Controlled Burn 2008, Cordite: Interlocutor, Etchings Issue 4. Fourteen Hills Issue 14.1, Fuselit "Fox" Issue & "Aquarium" issue, Going Down Swinging #33, Hunger Mountain Spring 2010 Issue & Fall 2011 Issue, Illumen Fall 2008, Illya's Honey Volume 13 Fall/Winter, Iota Issue 79, mimesis Issue 2 & Issue 5, Orbis Quarterly Issue 146, [PANK] 7.10 September 2012, Pinyon, Plain Spoke Volume 2, Issue 2, Pearl Issue 41, Pomegranate Issue 3, Post Road, Issue 24, Quay Volume 1, Issue 2, RE:AL Issue 33.2, Red Wheelbarrow 2008 Issue, remark. Issue 58, The Roanoke Review, Soundzine July 2007, Umbrella, Verandah Issue 25, The Wolf Issue 17.
E. is also the co-editor of the upcoming anthology DEAR TEEN ME, coming this fall from Zest Books. Her work appears in the anthologies FUTUREDAZE, a collection of Young adult science fiction, and in COIN OPERA II, a collection of poetry about video games. She is an online editor at Hunger Mountain.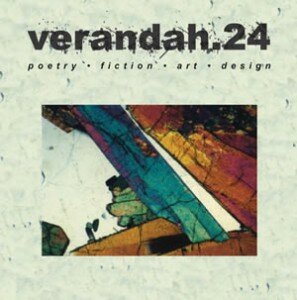 Amber Beilharz has work in the following magazines:
dotdotdash magazine #5 'Feast,' Hunger Mountain Winter 2012 Issue, Soundzine, Verandah Issue 24, Voiceworks Magazine Issues 77, 80, 82 and in 86 (poetry and nonfiction).
Amber also has work in Hands Like Mirrors, a NZ/Aust collective. She has been a poetry editor at Voiceworks since issue 81. She has previously edited Verandah Issue 25.