Today we feature a spoken word performance excerpt by ReVerse Butcher during her feature poet set at the Dan O'Connell (Melbourne, Australia) poetry reading on 11th of May 2013. The poem, STICK TO YOUR SUBJECTIVES, was baked in her brain after being forced to absorb 3 years of Foucault's writings at university and speaks back to her identity-bending alienpoet persona. She both agrees and disagrees with Foucault.
If you missed ReVerse Butcher's Collage Poetry you should really CLICK HERE!

---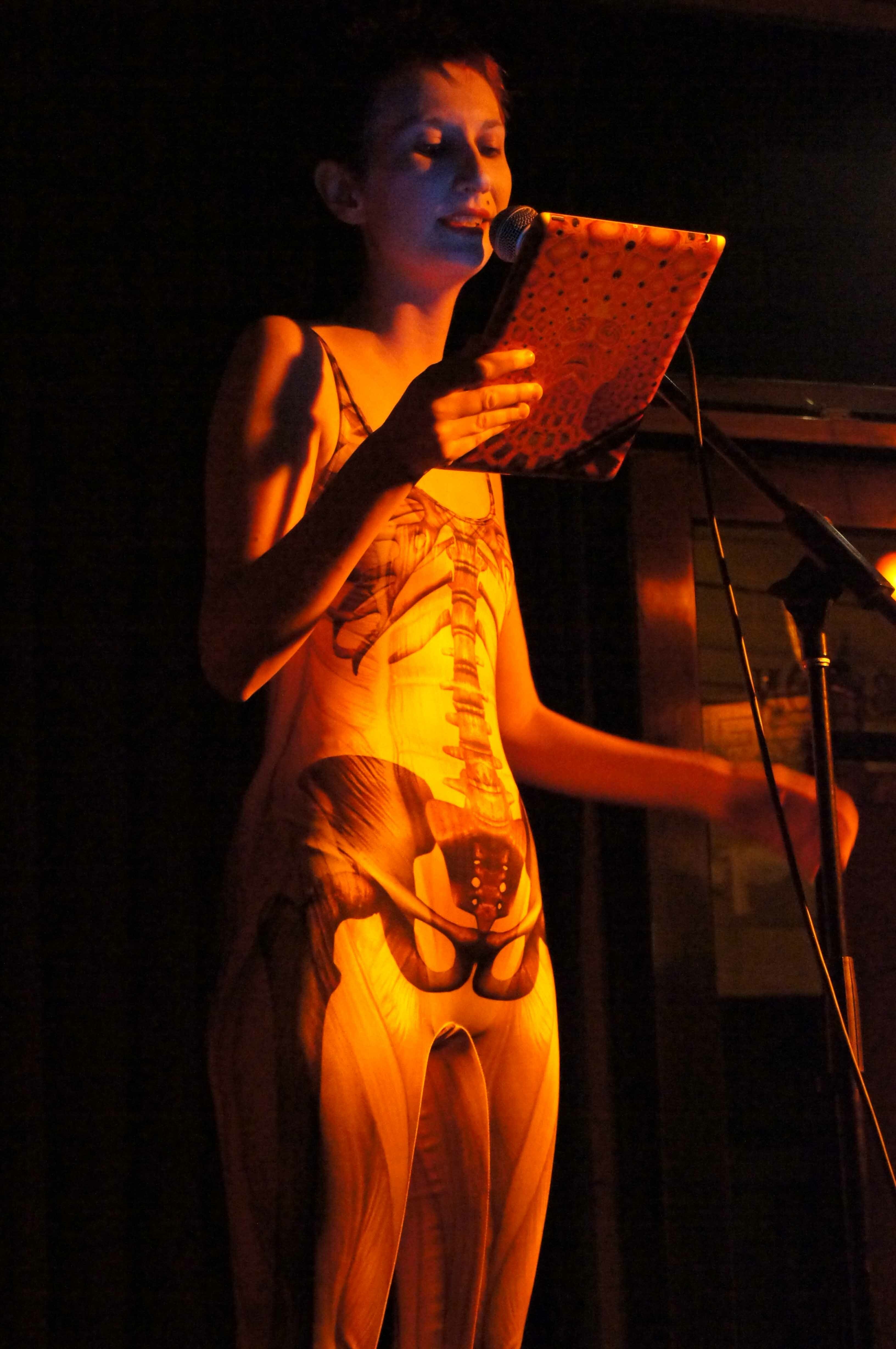 ReVerse Butcher is from outer space. She often surfaces publicly on Earth doing a thing called poetry. ReVerse Butcher thinks that poetry should not be looked down upon as a lesser form of literary stimulation simply because it mostly is a solitary pleasure. Poetry can be a group OR solo activity, it often masks its shifting identities, and also frequently hybridises with other genres to better ensure its own survival in hostile territories. You'll never catch it, unless it wants you too.
ReVerse Butcher finds language both sexy and confusing, so she does with it what any self-respecting alienpoet should do with confusing and sexy things. She cuts it up. Mostly then she glues it to other things and makes cut-ups & collages, better (dis)orders from existing (dis)orders. Not everything she performs or publishes is a collage, but everything that is performed or published is fodder for one.