Get to know the Metre Maids! Sarah Stanton interviews E. Kristin Anderson
We thought we'd kick off Metre Maids in the most exciting and self-involved way possible: Interviewing each other! Today we have Sarah Stanton interviewing E. Kristin Anderson. Stay tuned for interviews with the rest of the Metre Maids!
1. Name a writer, a poet and a book of poetry that excite you. In that way.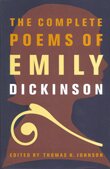 Oh my gosh. Okay. This is hard. The writer who excites me (and I presume you mean writer of non-poetry) is Francesca Lia Block. And I think she would approve of being the writer who excites me in that way since her work has a touch of the erotic. Her YA novels are so inspiring – her prose is so lyric and fluid. She's also a poet, but it's her novels that inspire me most. Whenever I'm having a literary dry spell I read her. A poet that gets me going is Louise Glück. Her narrative verse is so evocative and yummy. Plus, she loves making classical literature and mythology references, and that hits me in that spot every time. Book of poetry? I know this is a total tsk tsk by most modern poets' standards, but Emily Dickinson's COMPLETE POEMS is always like, wowzers. I open it to any page and I get tingles up my spine.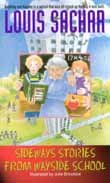 2. Who were you reading when you started writing? Who are you reading now?
When I started writing, like started started? Like as a little girl? I read a lot of Cricket Magazine, and Louis Sachar and, um, Emily Dickinson. When I started being "serious" in college it was mostly what was assigned – my poetry professor introduced me to Elizabeth Bishop, William Matthews, Galway Kinnell, Philip Larkin, William Carlos Williams. My classics professor re-introduced me to Catullus and Virgil. Now I mostly read poetry that I find in lit mags, and poetry by YA authors like Francesca Lia Block and Naomi Shihab Nye. And Emily Dickinson. And Louise Glück.

3. Where do you get your ideas from? Yes, I'm asking this out of malice.
You're evil. But actually, right now, I get like 90% of my ideas from watching TV. I know, a proper writer doesn't even have cable. But I love reruns of The X Files. I love bizarro Discovery Channel documentaries about Bigfoot and sharks and people who believe they're vampires. I love writing down lines of dialogue from episodes of Law & Order and using them as the centerpiece for a poem. The other 10% of my ideas come to me in the shower and I usually forget them while I'm drying my hair anyway.
4. What sort of naughty things do you get up to when you're not writing?
I like going to roller derby bouts in the summer and shouting cheers for my favorite roller girls. I enjoy cooking bratwurst sausages on a stick at this park called Arkansas Bend right outside of Austin on Lake Somethingorother (we have too many man made lakes in Central Texas). I like eating at food trucks and going to the mall. I like going to my friends' book signings and various writing/reading/library conferences. I like grocery shopping. And I like cake balls. Also, television. My favorite thing is just doing silly stuff with friends. Being outside, laughing, feeling the love. Also, reading.

5. Take us through a few of your publication credits. Take us through them all!
The first magazine that ever published me was Mimesis, edited by James Midgley. Sadly it's now gone under. I've since had work in Controlled Burn, Etchings, Pinyon Poetry, Poetry New Zealand, Fuselit (Fox and Aquarium), Red Wheelbarrow (US), Verandah, The Wolf, Illumen, Plain Spoke, The Cimmarron Review, Hunger Mountain (before I was editing), Pearl, Illya's Honey, RE:AL, Fourteen Hills, Umbrella, Soundzine, Pomegranate, Quay, Iota, The Roanoke Review, and Orbis Quarterly. I think that covers it. All of them.

6. Name your favourite lit magazines, both for reading and appearing in.
Fuselit. Hands down. I love them so much! I've also been trying for years to get into Barrelhouse, because I think they're brilliant. Willow Springs, Beloit Poetry Journal, and Rattle.

7. What do you do when the block hits? What would you recommend I do?
If I'm writing a novel, I try to just skip the scene I'm working on and find the next scene where I know what happens and write that. With poetry, it's a little different. I usually will watch TV or read or sit in a café and write down things I see and hear, write down phrases that sound cool, and freewrite on them. I think journalling and freewriting is a great way to beat the block. Pen, paper, go!
8. Aliens are invading Earth and only your poetry can save us. But how?
My poetry would be a secret code. The aliens would totally ignore poetry since their brains are wired for math and hard science and they have evolved beyond needing art. But we lowly humans, we still love art. We see the value in poetry. And it's through these poems that we're able to communicate. It's with poems that we build a giant stinkbomb, overwhelm the aliens, and send them packing. Thank God for poems.
9. What do you have planned for the next few months? Publications, projects?
Oh good lord it feels like I'm always knee deep in projects. I'm working right now on finishing up bits and bobs for DEAR TEEN ME, the anthology I edited with Miranda Kenneally. The book comes out this fall from Zest Books and features letters from over 70 young adult authors to their teen selves. It's epic, in all the best possible ways. I'm working on a first draft for a novella called GRUNGE which is about two teens dealing with the death of Kurt Cobain in 1994. And I am scribbling away at poems that I'd like to include in a chapbook full of cryptids, UFOs, ghosties, and other unexplained phenomena. I have no idea who will publish it, but I'm enjoying the process. Oh! And the COIN OPERA II anthology comes out this year, I believe, from Sidekick Books. It's about video games. I have two poems in it. They make me giggle.
10. What's your favourite dinosaur or other prehistoric geek chic beast?
This is hard for me considering that I love sharks and I love crypozoology. And of course I want to be like OMG VELOCIRAPTOR because, holy crap, right? In the end though, it's between Megolodon and Plesiosaur. And I don't think you can make me choose. On the one hand, Megolodon is a giant, badass shark. GIANT. BADASS. SHARK. And Plesiosaur might still live in Loch Ness and Lake Champlain and various other lakes who claim to have lake monsters. (I could go on. I'll spare you. But if you're curious I have plenty of literature to recommend.) So there you have it. Megalodon or Plesousaur. We'd have to have a cage match.